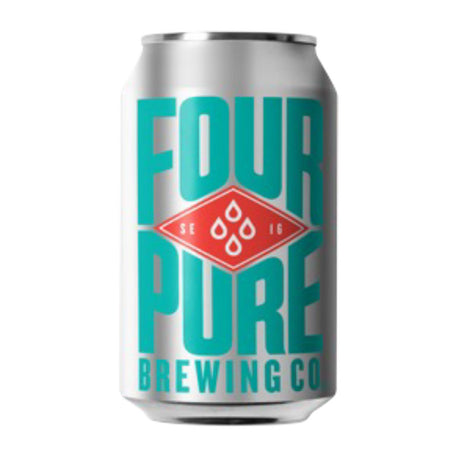 The first beer in the NEW Fourpure Bermondsey Batch Series. Inspired by the beer served in Bavarian beer halls, 40 Day Lager is brewed with cold conditioned maturation for 40 days for depth of flavour.
STYLE: LAGER
VEGAN?: YES
FORMAT: 440ML CAN / 30L KEG
ALLERGENS: MALTED BARLEY (GLUTEN)
ABV: 5.1%
First, German malts are blended together to create a little more colour and flavour – think classic German lager crispness with an extra malty kick.
Aggressively hopped for a lager, a generous addition of Mittelfrüh and Hersbrucker give us as much Munich hop flavour and aroma as possible.
The beer is then fermented extra-cold using our favourite German lager yeast and conditioned for 40 days to create the smoothest, most refreshing finish possible.
Perfect with a pretzel and your favourite Oompah band!